---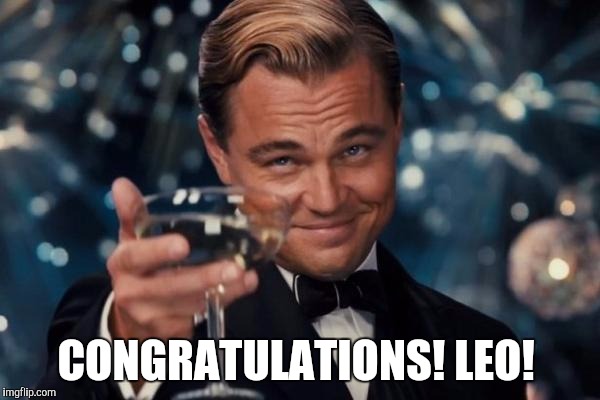 Y'all Leonardo DiCaprio finally won his Oscar! Watch his acceptance speech below. He used his speech as a platform to talk about climate change and to urge politicians to make changes.
"Let us not take this planet for granted. I do not take this night for granted."
If you haven't seen "The Revenant" I suggest you definitely check it out. It was a pretty good movie, I mean Leo did get awarded best actor for it after all.

Finally People, He Finally Won!